This month is turning into a right bondage fest! I usually get booked to look cross and pouty with my hands on my hips so it's a change of pace to be playing the submissive role. I have booked at least six or seven bondage jobs this month and there look to be even more in the pipeline!
I'm even modelling for a shibari workshop in North London tonight. Shibari is the ancient and beautiful art of Japanese rope bondage, a very historically and culturally interesting craft, as well as being lots of kinky fun to work with. I had a shibari photo shoot just this week and can't wait to share the photos. The effect of the rope looked really stunning on the back of the camera.
Last week saw me in a gorgeous house in the Cornish countryside for a few days of modelling for one of the classiest bondage websites out there,
Restrained Elegance
, with my friends
Ariel Anderssen
and
Katy Cee
. Ariel is a great rigger as well as model and did most of the tying up!
Katy and me, as tied by Ariel! Apologies if you already saw this on Twitter or Tumblr! Click for super-sized view :)
Here is Ariel working on rigging us up (that's her hand on the left!)- these complicated ties take time!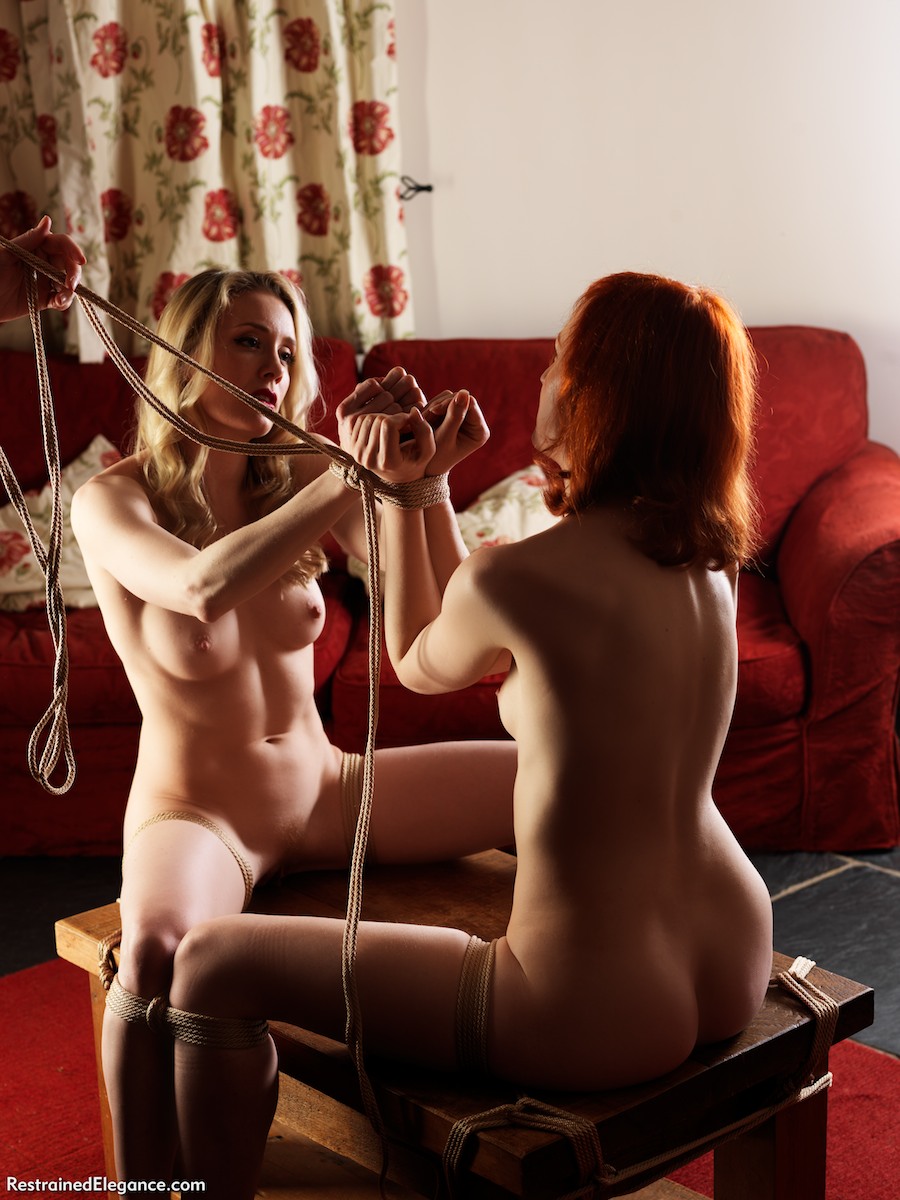 It's not often you see really nice two-girl ties of this quality, so here is another one for you, this time taken in my room for the week! It was a lovely attic room with sloping ceilings, skylights overlooking the rolling fields and woodlands with a dark chocolate satin bed that I could listen to the owls hooting in at night ♥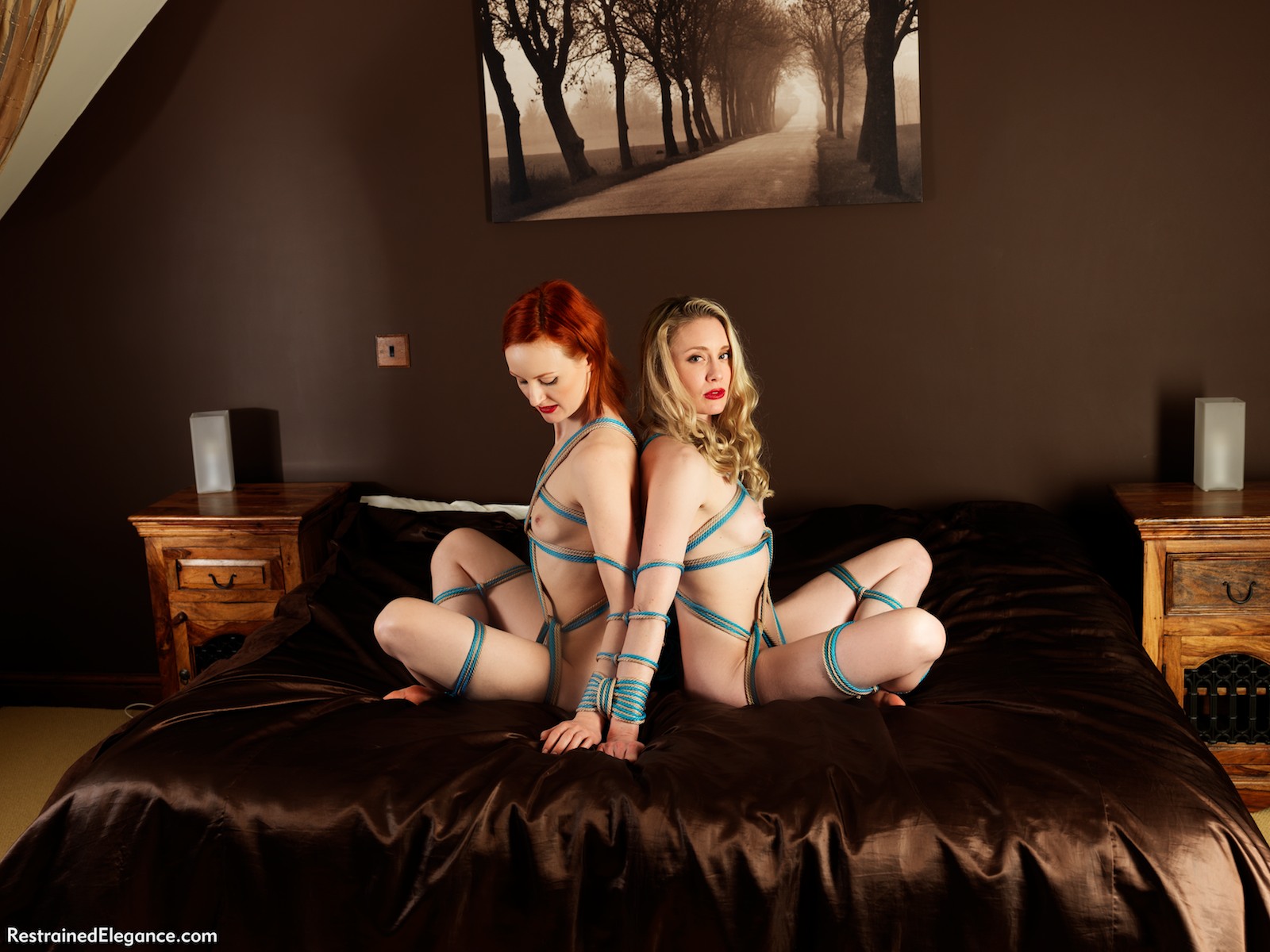 Checking out my bonds
This was a particularly ambitious tie for Ariel as it involved using two different coloured ropes, sky blue and gold! They worked really well with Katy's and my autumnal hair colours, blue eyes and fair skin but in order to get it perfect, it took a little while. We didn't mind in the least but Ariel was so worried that our arms would drop off before she'd finished! We did get a pillow to lean on while we were waiting though, which made all the difference ;)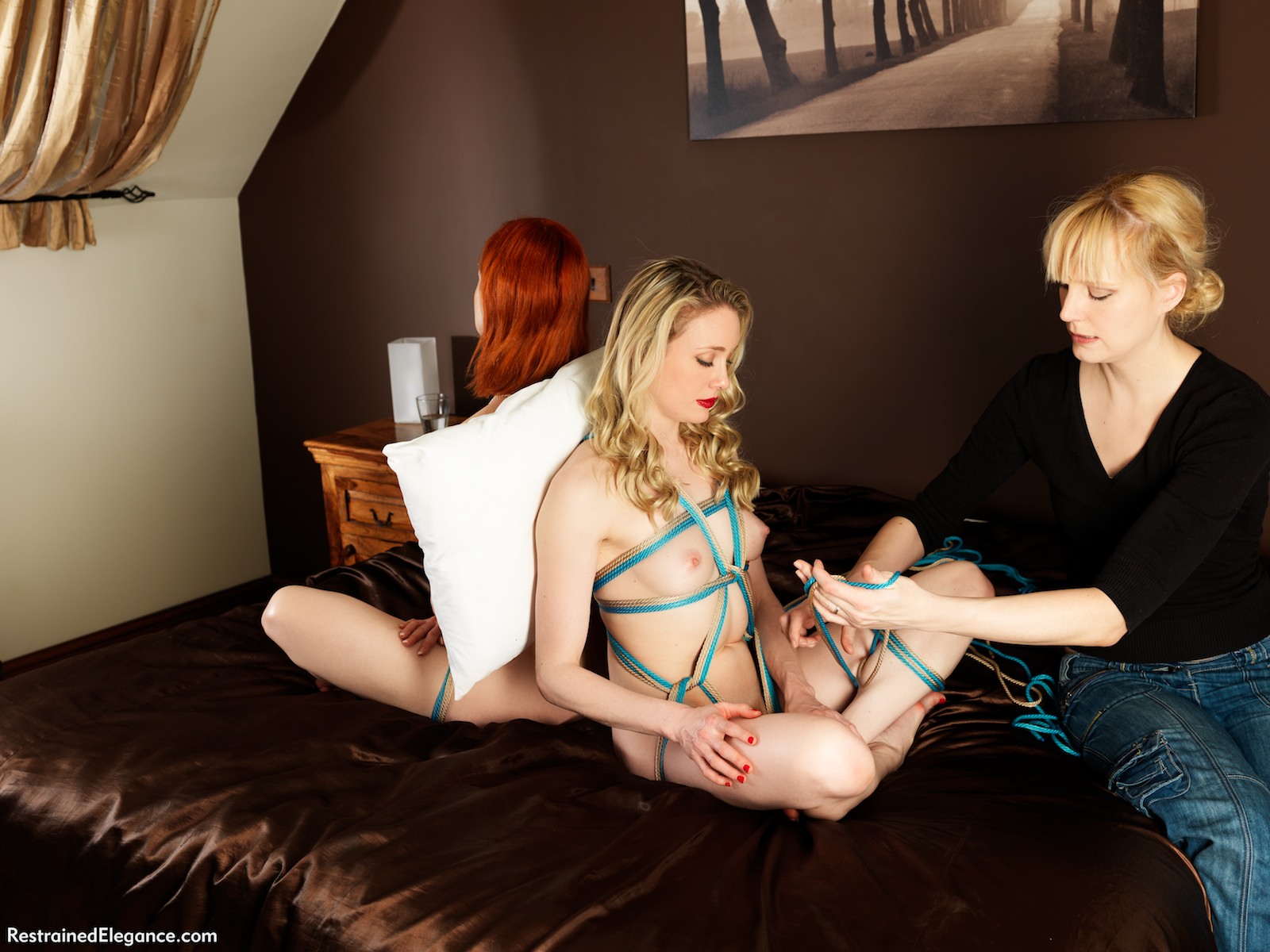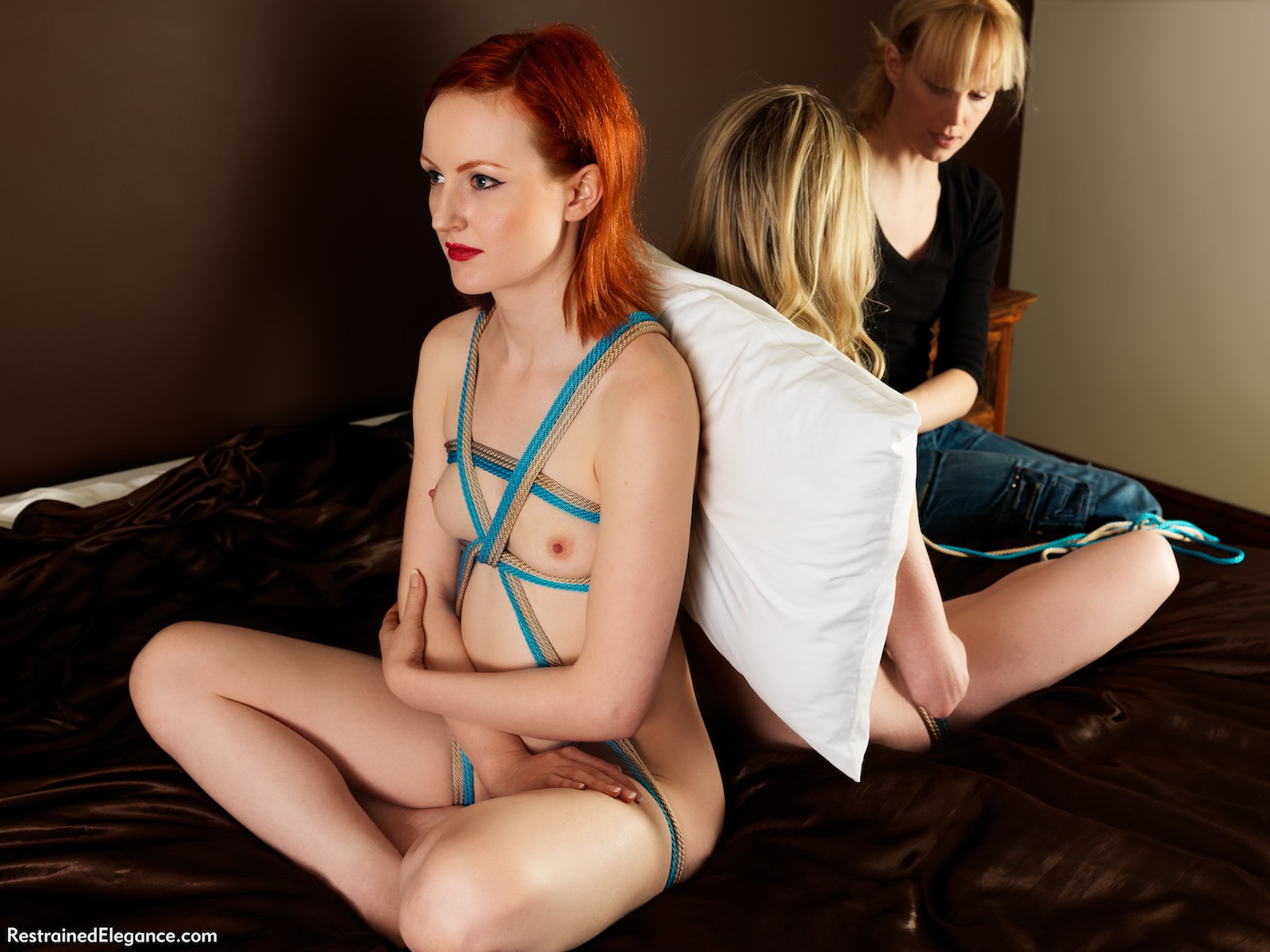 I've got three different workshops to model for this week, including the shibari one tonight! If you happen to be one of the delegates, hello and thanks for keeping me busy :)
Tweet