The Opera House, Paris: so beautiful, I almost wept. I get very emotional when I see something really transporting and ornate. My slight champagne hangover from Dita's Crazy Show vaporised in an instant! This room didn't so much take my breath away, as knock it right out of my body!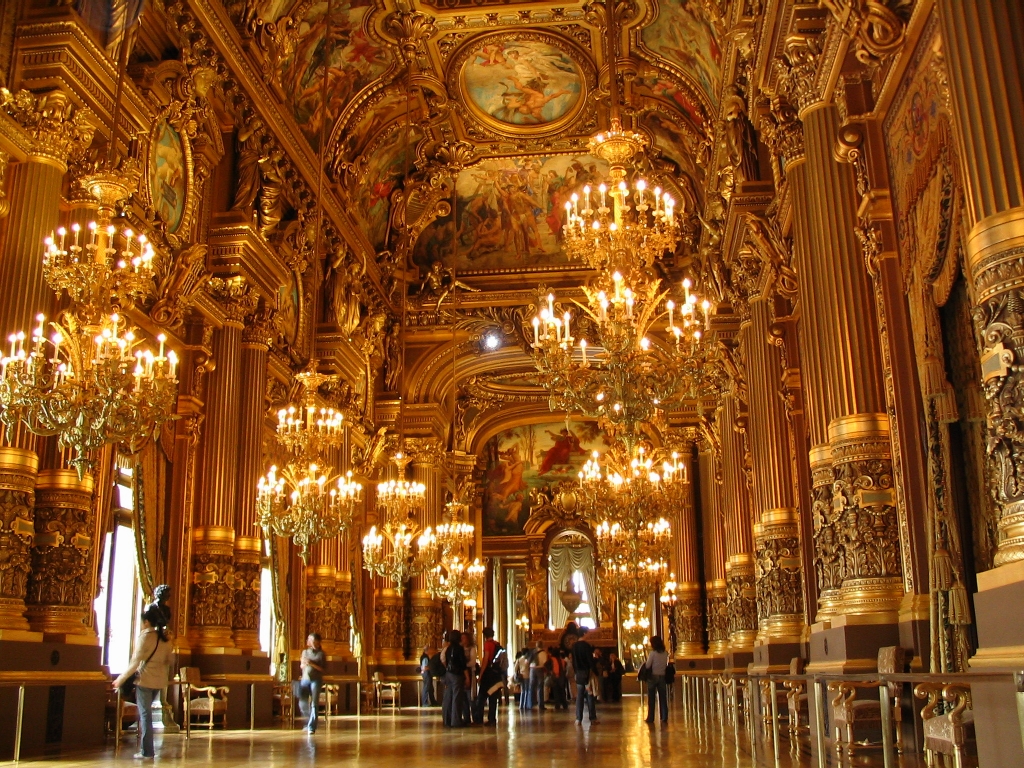 After the opera house, we had a quick coffee opposite at the Grand Hotel, then grabbed a cab for a glass of pink champagne and some caviar at Prunier, a funky art deco seafood restaurant frequented by Dita Von Teese and Jean Paul Gaultier. I don't think about what I'm "allowed" or "not allowed" to eat too much when I'm abroad; I think it's important to enjoy the local specialities to really submerge oneself in the culture.
Anyway, to stick to a strict diet in Paris, one would have to lack a pulse!
Prunier.
A last boutique I had to visit before we left was Caron, where I bought two of these gorgeous swan's down powder puffs. I am collecting beautiful objects for my dressing table at Peng Towers :) I don't have the actual dressing table itself yet, but whatever... for now I have a dreamy peach powder puff for my future dressing table, and a miniature baby pink one for my present makeup case. They are the softest things I have ever ever touched!
I also took away some French perfume samples, including one that smells just like fresh pink roses, my favourite flower.
Our last stop before picking up our cases from the concierge and leaving for the airport was the Musée de l'érotisme, which had two whole floors dedicated to late C19th and early C20th erotica, including lots of vintage photographs of the the ladies of the night of Pigalle, and real 1920s pornography playing on a loop on TV screens!
"Gigolettes" of the 1890s- the lack of makeup was compensated for by every kind of lace, silk, velvet, ribbon, pearls, corsetry and other intricate lingerie, and any other glamorous trimming you can think of!
One thing I learned at the Musée de l'érotisme is that the moment cameras were invented, the first thing people did was use them to record sex, and pictures of beautiful naked women. At the time, brothels were perfectly legal in Paris and many had stunningly beautiful ornate interiors with the ladies who worked there sometimes wearing ballgowns in sumptuous fabrics as well as the more expected lingerie (or nothing but shoes!). It seems that high heels, stockings, garters, lace, corsets, gloves, waved hair, smoky eyes and round bums have been sexy since at least the 1890s!
Parisian prostitutes in an opulent brothel in Pigalle in the 1910s.


Now to catch up with emails! Au revoir for now x


What do you think? Comment on
Facebook
!